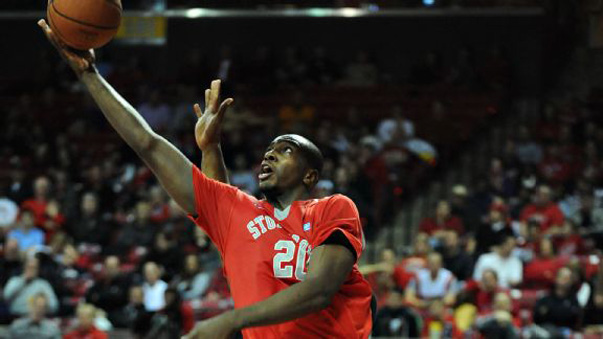 It's a quick turnaround for one of the nation's youngest teams as No. 23 Indiana hosts Stony Brook tonight in the 2K Sports Classic benefitting the Wounded Warrior Project in Assembly Hall. 
The game will be broadcast live at 5 p.m. ET on BTN with Steve Physioc and Shon Morris on the call as well as the IU radio network.
Stony Brook wasn't a game fans circled on their calendars when the 2013-2014 schedule was released in August, but the Seawolves, who won the America East regular season championship last season, are the best non-conference opponent that will travel to Assembly Hall.
After being bounced in the second round of the NIT at Iowa, Stony Brook has its sights set higher this season. A first-ever appearance in the NCAA tournament tops the list of goals for the New York-based program and tonight's game is one you can bet its players circled when it was announced over the summer.