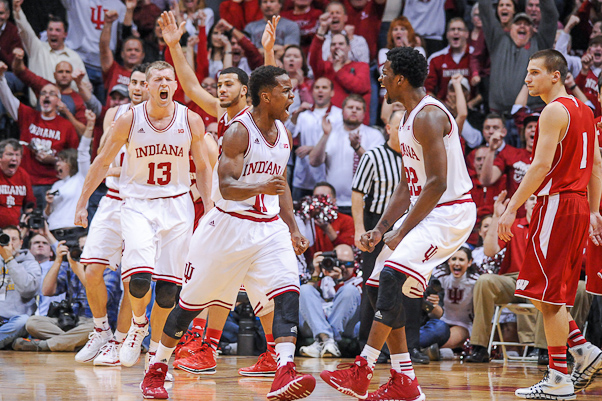 One of the harsh realities of Indiana's season thus far is that, in so many games, they've been really close. How close? Six of their eight Big Ten losses have been by seven or less points and the average margin of defeat in these games is just 4.5 points.
Only three of Indiana's 13 Big Ten games have not been "close". (For the duration of this article a "close" game indicates that the score difference was five points or less at some point in the final five minutes of the game.) Only Ohio State and Minnesota have played in more close games than Indiana this season and each has a better winning percentage than the Hoosiers. Though no program deals in "could-haves," the reality is that the season might have a much different feel if IU had closed out some of these tight games, particularly in conference play.
Here's a look at how each Big Ten team has fared in close games for both the conference season and the non-conference season: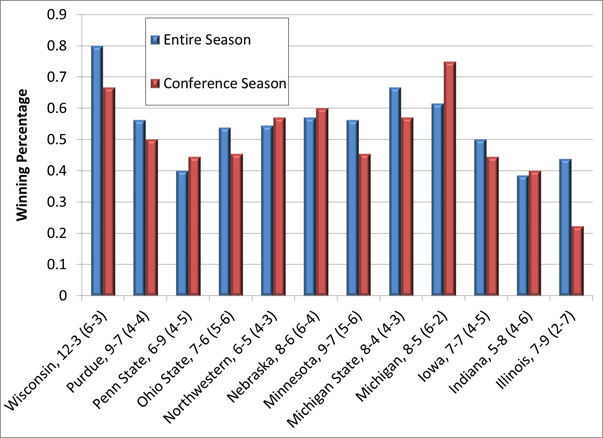 It is no surprise that the teams at the top of the conference standings — Michigan, Michigan State, and Wisconsin — are some of the best in the league at winning close games. Likewise, teams like Indiana, Illinois, and Penn State have had trouble converting these close games into wins and find themselves looking up in the standings.
So what exactly are the good teams doing that the others are not?