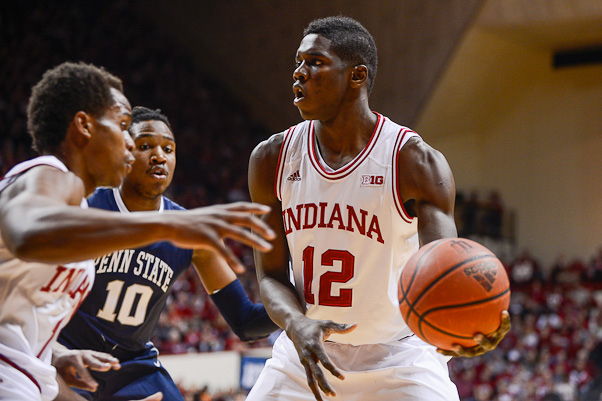 While it's true talent is the biggest factor in winning big at any level in sports, there are also numbers and trends that we can correlate to success. Advanced statistics are the reason why Ken Pomeroy's ratings are often more predictive than any top 25 poll or preseason prediction.
This preseason, Indiana is being picked all across the board and the season that lies ahead holds more uncertainty and intrigue than last for a variety of reasons.
Among them:
– The Big Ten, beyond Wisconsin, appears to be wide open.
– Indiana underwent major roster turnover for a second straight offseason.
– Indiana added several players who appear capable of shoring up a major 3-point shooting deficiency.
– Indiana lost the best rebounder in the conference and it's fair to ask: "Does this roster possess the pieces to replace that production?"
All of those themes and questions will come more into focus over time as the games are played and the season rolls along. It's quite possible the Big Ten will have a more defined hierarchy than many believe. It's also possible that Indiana's shooting will be better (or worse) than many are predicting. And the rebounding and roster turnover pieces may (or may not) play as big of a role as we think.
But as we study the numbers and look at what it's going to take for Indiana to be successful this year, several things stand out. Here they are:
· Turnovers should be a major focus: Many of Indiana's failures last season were blamed on turnovers. This was not unjustified. The Hoosiers ranked 330th nationally in turnover percentage, last in the Big Ten and last among teams in a BCS conference.
Interestingly, something not many are talking about is Indiana has been average at best in this department for the last six years. Here's Indiana's turnover percentage and Big Ten rank for conference games over the last six years: