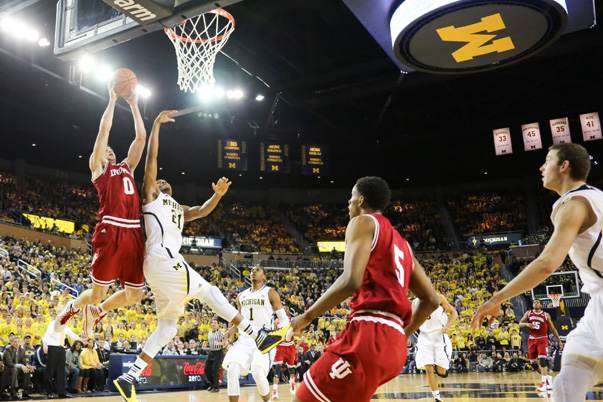 Editor's note: Only conference games were considered in this analysis.
One of the topics covered earlier this year was Indiana's propensity for close games and their struggles to win those games. Not only has Indiana played in a lot of tight games this year, it's actually held a lead in many of them. In fact, only Wisconsin (14) and Iowa (13) have held more halftime leads than Indiana (10) in the entire conference.
Indiana didn't hold a halftime lead in any of its first five Big Ten games, which means that IU has been the halftime leader in 10 out of their final 13 conference games. The caveat, however, is that the Hoosiers have struggled to hold onto the lead in those contests.
The chart below shows each Big Ten team's winning percentage in the games it was leading at halftime: