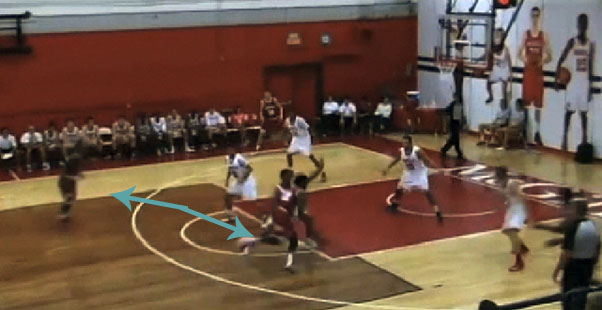 Due to FIBA rules, a 24-second shot clock and a whirlwind set of five games, drawing concrete conclusions about these 2014-2015 Hoosiers isn't wise.
Still, the vibe is decidedly different from the disappointment of a year ago. New faces are in place. They're hanging out a lot — and even staying present with each other during bus rides home instead of staring at their smartphones.
And so if a theme emerged from the Montréal trip, it's this: Trust is building — both on the court and off it. On offense, no longer does Yogi Ferrell have to do it all. There are better ball handlers, playmakers and 3-point shooters up and down this roster. Move the ball, make the extra pass, play together and for each other. That's the key. Because the potential for offense variety is vast; this group of perimeter players can mix and match all over the court.
In a special Montréal edition of Film Session thanks to the livestream against McGill, we'll look at all this starting to take shape:
After a Robert Johnson missed 3-pointer from the right wing, Troy Williams blows past the McGill defenders to grab the rebound, going from the weak to strong side to grab the board: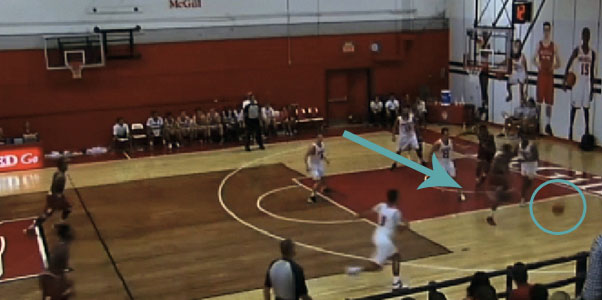 Williams throws a hesitation dribble at the McGill defender: