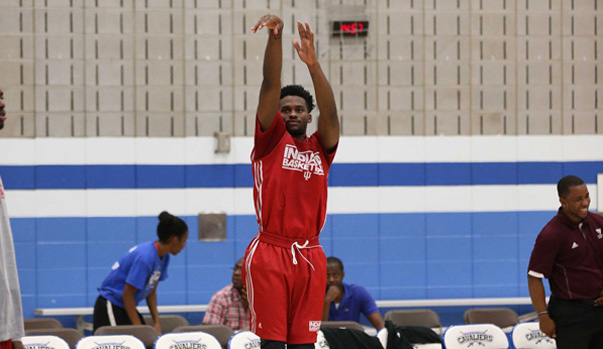 Welcome to "Montreal rewind," our player-by-player recap from Indiana's five-game tour of Canada. Today: Stanford Robinson. Previously: Nick Zeisloft, Devin Davis, Troy Williams, Yogi Ferrell, Robert Johnson.
While much of the focus and discussion up in Canada was on IU's retooled backcourt  featuring a pair of freshman sharpshooters in James Blackmon Jr. and Robert Johnson, sophomore guard Stanford Robinson quietly put together a strong trip north of the border.
In five games as a reserve, the 6-foot-3 guard averaged 12 points, 2.4 assists and 1.4 steals in 17 minutes per game. He shot the ball well (59.7 eFG%) and got to the foul line a team-high 28 times.
And he also unveiled a new wrinkle in his game: He is now shooting right-handed. After struggling with his perimeter shot as a freshman, Robinson has been working on making the switch this offseason and in IU's loss to Ottawa, he took and made his first right-handed 3-point attempt.
"It's something he's been working on," Tom Crean explained. "It's a little more natural for him. He's a little but more of a naturally right-handed player. If you look at it, it's much smoother coming off his guide hand. It's all about his guide hand.