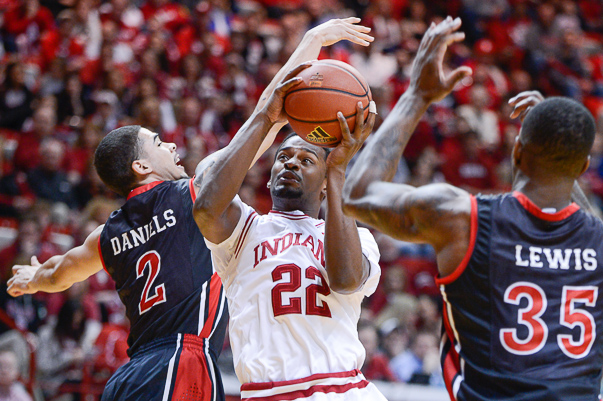 Former Indiana guard Stanford Robinson will continue his college career at Rhode Island. Robinson announced the news today on his Instagram account.
Robinson averaged 3 points and 1.9 rebounds for the Hoosiers last season and chose the Rams over VCU. As a freshman, he averaged 6.4 points per game and had a career-high 17 points in IU's win over Iowa at Assembly Hall and 13 in IU's win over No. 3 Wisconsin.
However, after his playing time diminished this past season, Robinson cited playing time and location as the factors for his departure from Bloomington.
"I hope to find something that is closer to family and where I can have more of an impact on the court," he said in late March in a release. "I've loved everything about being at IU and am thankful for the support of Hoosier Nation."
The Landover (Md.) native was a member of IU's 2013 recruiting class that also included Collin Hartman, Devin Davis, Luke Fischer, Noah Vonleh and Troy Williams.