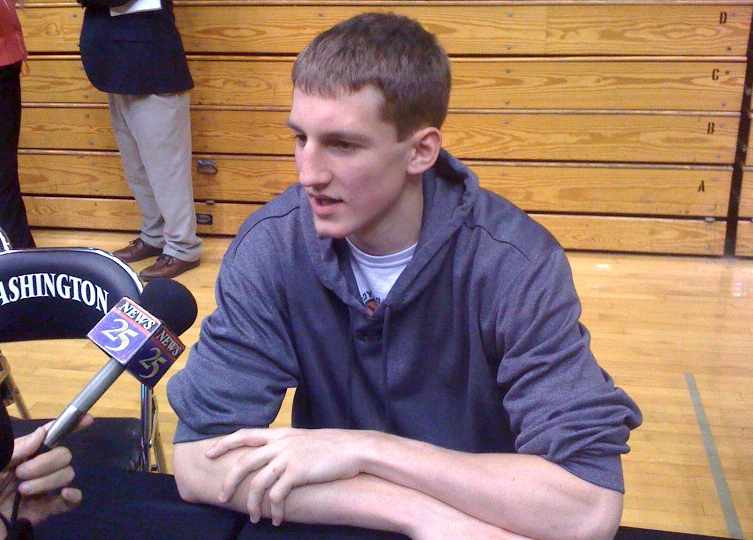 Throughout the season, Inside the Hall will keep you posted on how 2011 signees Austin Etherington and Cody Zeller, IU's eight verbal commitments and other notable prospects with interest in the Hoosiers, are performing at their respective schools.
You can send us stats or results for this report at insidethehall@gmail.com. Here's our latest update:
2011 SIGNEES
+ Austin Etherington (Hamilton Heights): Twenty points in a 58-56 win at Peru on Feb. 26 to clinch the Mid-Indiana Conference title.
+ Cody Zeller (Washington): Twenty-five points, 10 rebounds, four blocks and four assists in a 69-50 win over Evansville Memorial on Feb. 25. Final regular season stats: 24.6 ppg, 13.1 rpg, 3.3 apg, 1.8 bpg, 66.4 percent from the field, 68 percent from the foul line.
2012 COMMITMENTS
+ Hanner Perea (La Porte La Lumiere): Twenty-five points and 19 rebounds in a 95-43 win over the Croatian U17 National team on Feb. 21.
+ Kevin "Yogi" Ferrell (Park Tudor): Eleven points and nine assists in a 67-55 win over Indianapolis Cathedral on Feb. 22.