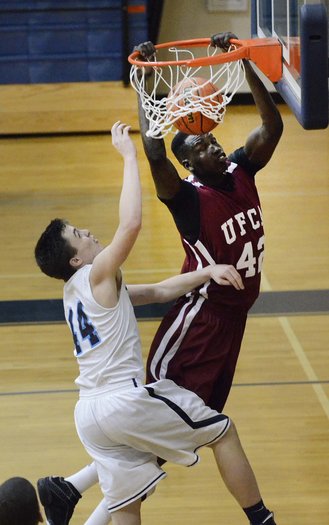 Throughout the season, Inside the Hall will keep you posted on how IU's five 2012 signees, five verbal commitments and other notable prospects with interest in the Hoosiers are performing at their respective schools. 
You can send us stats or results for this report at insidethehall@gmail.com. (Note: This is not a complete list of prospects IU is recruiting. Prospects may be added/removed on a week-to-week basis depending on the availability of stats.)
2012 SIGNEES
+ Hanner Perea (La Porte La Lumiere): La Lumiere defeated Detroit Consortium (Mi.) 61-59 on Feb. 7, but no stats for Perea were available. Did not play due to a sprained ankle in a 65-62 win over St. John's Military (Wis.) on Feb. 11.
+ Jeremy Hollowell (Lawrence Central): Twenty-seven points, including the game-winner at the buzzer, in a 59-56 win over Warren Central on Feb. 9. Twenty-eight points and nine rebounds in a 61-45 win over Mt. Vernon on Feb. 11.
+ Kevin "Yogi" Ferrell (Park Tudor): Seventeen points and 10 assists in an 81-40 win over Indianapolis Scecina on Feb. 8. Twenty-two points and six assists in a 53-48 win over Broad Ripple at Bankers Life Fieldhouse on Feb. 11. (Video here.)
+ Peter Jurkin (United Faith Christian Academy, NC): Sixteen points in a 102-53 win over Statesville Christian on Feb. 7. Thirteen points, 12 rebounds, five steals and three assists in a 74-57 win over Flora McDonald on Feb. 9. Seventeen points and 20 rebounds in a 74-61 win at Upper Room on Feb. 11. Season is complete as United Faith Christian Academy has been banned from the state tournament.
+ Ron Patterson (Broad Ripple): Seventeen points in a 53-48 loss to Park Tudor at Bankers Life Fieldhouse on Feb. 11. (Video here.)