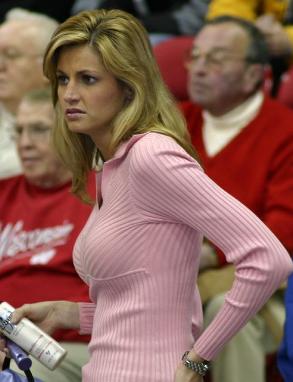 Erin Andrews says watch the Hoosiers on the World Wide Leader and follow the live blog at Inside the Hall, son!
Opponent: Michigan
Date: Tuesday, January 8, 2008 | 7:02 p.m. EST
Arena: Crisler Arena (13,751) – Ann Arbor, Michigan
Line: Indiana by 9.5
All-time series: Indiana leads 97-52
TV: ESPN (Brent Musberger, Steve Lavin and Erin Andrews)
Radio: IU Radio Network (Don Fischer, Todd Leary and Joe Smith)
Probable Starters:
Indiana (12-1): Jordan Crawford, Eric Gordon, Jamarcus Ellis, Mike White, D.J. White
Michigan (4-10): C.J. Lee, Manny Harris, Ekpe Udoh, DeShawn Sims, Ron Coleman
Game Notes (Adobe Reader required to view):
Gameday links:
As always, your predictions and comments are welcome in the game thread. I'll also be live blogging during the game, so after the tip, check for updates after the jump.