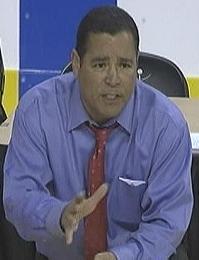 A win is a win, sure, but there was plenty to complain about during IU's 83-79 win over Georgia Tech last night. So let's get into it. Hopefully this doesn't become a recurring theme, because this team is too talented to grumble about all year.
— Turnovers. As in, too many of them. As in 17 of them. That's not a catastrophic number by any means — when the number creeps up into the 20's we can begin to really worry — but last night, the Hoosiers looked too prone to turnovers. Part of the reason was a sped-up pace driven by Georgia Tech's effective full-court press, and the other part was general sloppiness by IU's guards. Armon Bassett, Eric Gordon, Jamarcus Ellis — each is prone to unwieldy passes and errant dribbles, and the results kept Georgia Tech in the game longer than anticipated.
— Beyond turnovers, IU's defense was again suspect. Transition defense, especially in secondary break situations, saw the Hoosiers yield easy layup after easy layup, easy dunk after easy dunk. Players flew at head fakes, doubled when one defender was sufficient, and just generally looked every bit as disorganized as they did in their ugly loss to Xavier. Kelvin Sampson being what he is — a very solid defensive coach — I'm keeping the faith things get turned around eventually. But it's becoming clear that the fix isn't going to be nearly as quick as any of us had hoped.
— Lance Stemler hit three threes. This should not be notable, but it is, because it is so very outside the norm. That's how bad Lance Stemler has shot the basketball for the past oh, 25 games or so.