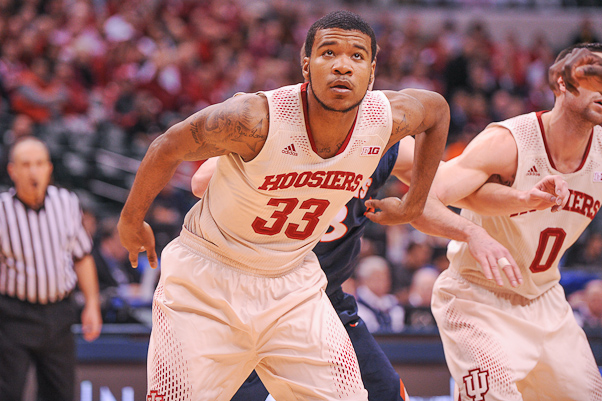 Welcome to "That's A Wrap," our player-by-player recap of the 2013-2014 Indiana Hoosiers. Today: Jeremy Hollowell.
Hollowell (29 games): 5.7 points, 3.5 rebounds, 1.0 assist, 35.1% FG, 21.9% 3FG, 77.9% FT in 18.3 minutes per game.
Last October in our player profile of Jeremy Hollowell, I presented the IU forward as a candidate for a major step forward as a sophomore.
At the time, Tom Crean had recently noted that Hollowell was the team's leading scorer through the first five practices but caveated the statement by saying the Lawrence Central product still had work to do efficiency wise.
Unfortunately, Hollowell's efficiency never came around and as a result, the preseason prognostication of Hollowell taking a step forward never materialized with any consistency.
Hollowell started in all but one of IU's non-conference games and averaged 8.6 points over that span, but his production never really suggested he was best suited in that role. His effective field goal percentage in non-conference games was just 40.8, which was second worst among rotation regulars.
To compound his on-court struggles, Hollowell was benched for three games (at Penn State, Wisconsin, Northwestern) for what Crean called "focus issues."