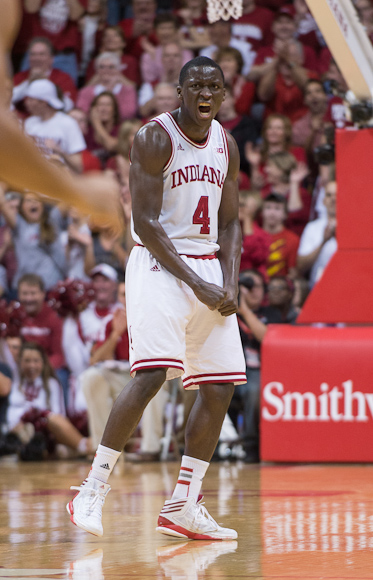 After months of mock drafts, workouts and interviews, Cody Zeller and Victor Oladipo will learn their new homes tonight when their names are called in the NBA Draft at the Barclays Center in Brooklyn.
In our final edition of draft watch, we'll look at final mock draft predictions as of Monday morning, an updated scout's take and give our best fit at the next level for both players:
Victor Oladipo
ESPN: (2 to Orlando) Draft Express: (5 to Phoenix) NBADraft.net: (2 to Orlando) Sports Illustrated: (5 to Phoenix)
· Analysis: Of the four major mocks tracked for the final draft watch, two have Oladipo going to Orlando at No. 2. This is, of course, contingent on Cleveland taking Nerlens Noel at No. 1. If the Cavs opt for Alex Len at No. 1, the Magic would likely opt for Noel at No. 2, which would also shake up subsequent picks. Oladipo doesn't seem to be in play at No. 3 (Washington) or No. 4 (Charlotte), so if the Magic pass, he'd likely be the pick for Phoenix at No. 5. Minnesota is another team that has strong interest in Oladipo, but would need to move up from No. 9 in order to pick him.
· Best Fit: If the choice is between landing in Orlando or Phoenix, and it appears that it is, the Magic are a much better fit for Oladipo. They have a relatively new GM in Rob Hennigan, who worked for San Antonio and Oklahoma City prior to being hired in Orlando and is well thought of in NBA circles at just 31 years old. Phoenix, on the other hand, doesn't seem to have ownership that is committed to winning, which is a recipe for a permanent spot in the lottery.
· Scout Says: "Love his makeup. Great worker. On defense he plays like Tony Allen. He took very limited attempts to get that high (three-point) percentage. My question is, has he had his big jump already of improvement? The fact that he's a top five pick is an indictment of this draft." — Anonymous scout to Seth Davis.