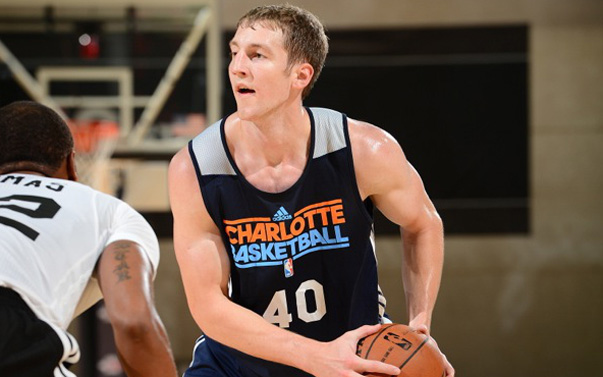 Five former Indiana players — Cody Zeller, Victor Oladipo, Noah Vonleh, Will Sheehey and Christian Watford — participated in the NBA summer league, which concludes later today in Las Vegas.
Oladipo played in the Orlando summer league, while Watford played both in Orlando and Las Vegas. Zeller, Vonleh and Sheehey played in Vegas. Here's a look at how all five players performed:
· Zeller, Charlotte: 15.7 points, 5.3 rebounds, 1.3 steals in 27.7 minutes per game.
The sample size was small — just three games — but the results were encouraging for Zeller, who may be in line for a bigger role following the departure of Josh McRoberts to Miami via free agency. Most impressive about Zeller's play was his shooting from the field (58.6 percent) and the fact that he got to the line 20 times over three games.
His play was enough to draw the praise of Amin Elhassan at ESPN Insider:
Zeller has looked a lot more assertive on the floor this year and more sure of himself, and that confidence has definitely manifested itself in the box score, where he has shot an impressive 63 percent from the field (over his first two games). His combination of size and speed makes him an extremely tough cover, and he's finding ways to get open looks around the rim by being active and taking full advantage of his physical gifts.