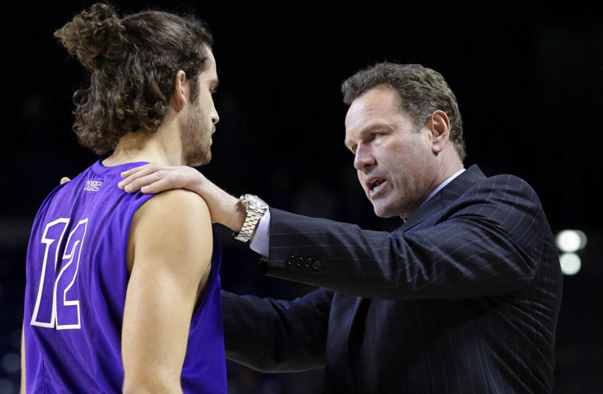 The complete 2014-2015 Indiana basketball schedule won't be announced until the fall, but IU's Big Ten opponents have already been confirmed as well as several non-conference contests.
The latest non-conference game to be confirmed is Grand Canyon University, which is coached by former Phoenix Suns guard Dan Majerle.
The Antelopes finished last season 15-15 overall, No. 241 in the KenPom.com rankings, No. 205 in the RPI and will visit Assembly Hall on Dec. 13.
According to AZCentral.com, Tom Crean was a student at Central Michigan when Majerle played there in the 1980s, which helped facilitate the game.
Grand Canyon, which is in the Western Athletic Conference (WAC), added 2,000 seats to its arena this offseason.
Thus far, Indiana has three neutral site non-conference games confirmed for next season in Louisville, Butler and Georgetown and five non-conference games at Assembly Hall.
The home non-conference games released so far are SMU, Pittsburgh, New Orleans, Lamar and Grand Canyon.
NBA summer league to feature several Hoosiers
We've already highlighted the additions of Christian Watford (Detroit, Golden State) and Will Sheehey (New York) to the NBA summer league, but each of IU's lottery picks over the last two years will also participate.