Big Ten/ACC Challenge Archive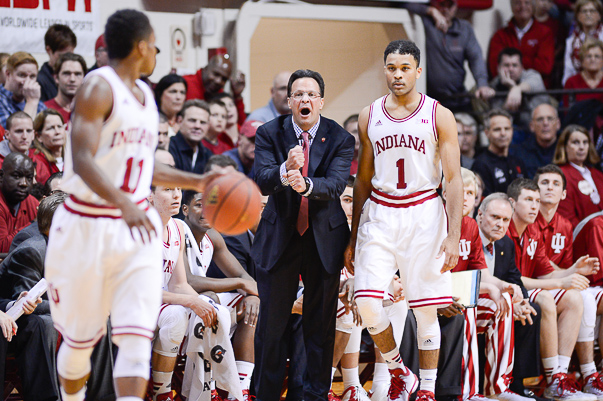 Indiana's opponent for the 2015 Big Ten-ACC Challenge will be Duke, ESPN announced on Wednesday.
It will be the first meeting between the two programs since 2006, when Duke knocked off the Hoosiers 54-51 in Durham in the Big Ten-ACC Challenge.
The game will be played at Cameron Indoor Stadium on Wednesday, Dec. 2. A tip time and broadcast information will be announced at a later date.
The Blue Devils won their fifth NCAA championship in April with a 68-63 win over Wisconsin at Lucas Oil Stadium. There will be plenty of production for Mike Krzyzewski to replace as Quinn Cook graduated and Jahlil Okafor, Justise Winslow and Tyus Jones all left early for the NBA draft.
Duke will return just one starter in Matt Jones, but will also bring back a pair of experienced big men in Amile Jefferson and Marshall Plumlee along with Grayson Allen, who was a pivotal contributor in the Final Four.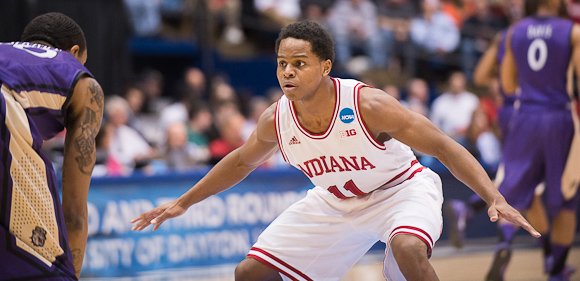 Indiana's opponent for the 2013 Big Ten-ACC Challenge will be Syracuse, Inside the Hall has learned. A conference announcement this afternoon confirmed the Hoosiers will travel to the Carrier Dome on Tuesday, December 3.
Syracuse advanced to the Final Four last season after beating Indiana and Marquette in the East Regional at the Verizon Center in Washington D.C.
The Hoosiers will be looking for their third straight win in the event after beating North Carolina State and North Carolina the previous two seasons.
This will be the first Big Ten-ACC Challenge for Syracuse, which is joining the ACC this fall along with Pittsburgh. The Orange are a top 15 team in many of the preseason rankings that have been released for the 2013-2014 season.
Jim Boeheim returns two starters from the Final Four team — C.J. Fair and Rakeem Christmas — as well as key reserves Jerami Grant, Baye Moussa Keita and Trevor Cooney. The Orange also add the nation's No. 6 recruiting class according to ESPN.com.
The full Big Ten-ACC Challenge schedule is available after the jump.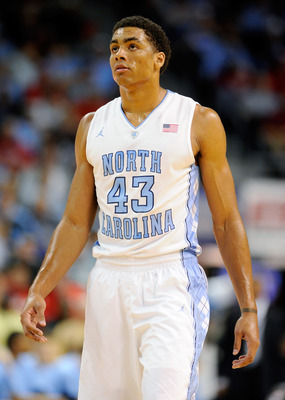 Matchups for the 14th annual Big Ten-ACC Challenge were announced today and Indiana, projected by many as a top three preseason team, will host North Carolina on Tuesday, Nov. 27.
The Challenge, won by the Big Ten the previous three seasons, will be played on Nov. 27 and Wednesday, Nov. 28.
The Hoosiers won their Big Ten-ACC Challenge game last season at North Carolina State. It was the program's first win in the event since beating Georgia Tech in 2007.
Start times and broadcast information will be released at a later date.
North Carolina is the fifth confirmed non-conference opponent on Indiana's 2012-2013 schedule.
"With North Carolina coming to Assembly Hall, I see BEDLAM coming to BLOOMINGTON! Our players are very, very excited for that opportunity," IU coach Tom Crean said on Twitter. "The pace of the game will be at Warp speed. It will be a indoor track meet in Assembly Hall. North Carolina's running game is high level."
The Tar Heels are once again expected to be among the country's top 15 teams despite losing Tyler Zeller to graduation and Harrison Barnes, John Henson and Kendall Marshall as early entrants to the NBA Draft.
ESPN.com has North Carolina at No. 13 in their early top 25 while CBSSports.com has the Heels at No. 9.
Roy Williams returns a talented roster from an Elite Eight team that includes forward James McAdoo (pictured) and guards Dexter Strickland, Reggie Bullock, Leslie McDonald and P.J. Hairston.
Both Strickland and McDonald are recovering from torn ACLs.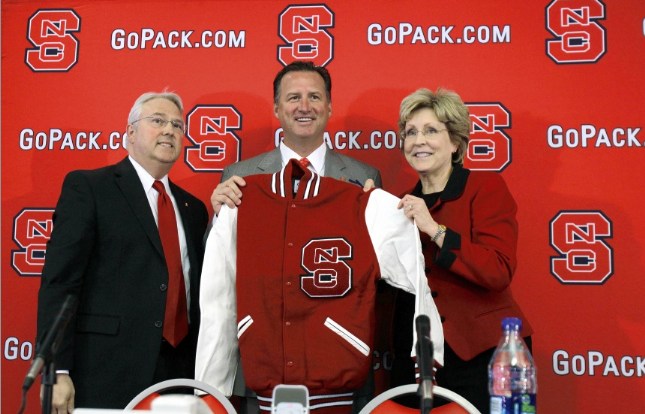 Matchups for the 13th annual Big Ten-ACC Challenge were announced this afternoon and Indiana will go on the road to face Mark Gottfried and North Carolina State. The Hoosiers fell to Boston College, 88-76, in last year's challenge.
IU is 3-7 all-time in the event, including losses the past three seasons, and North Carolina State is 5-6. The complete schedule is available after the jump.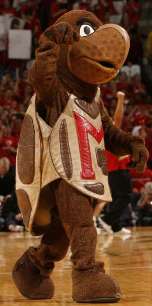 The much speculated Big Ten/ACC Challenge between Indiana and Maryland was confirmed today in a release by IU media relations. The Hoosiers will host the Terrapins on Tuesday, December 1 in a contest that will be broadcast by the ESPN family of networks:
Bloomington, Indiana – Indiana will host Maryland in a December 1 rematch of the 2002 NCAA Men's Basketball Championship Game in the 11th annual Big Ten/ACC Challenge Presented by Dick's Sporting Goods on ESPN, ESPN2, ESPNU and ESPN360.com. The two teams also met in the 2002 Challenge in Indianapolis as the Hoosiers came away win an 80-74 overtime win at Conseco Fieldhouse. IU leads the overall series 5-1.

"I think this is a matchup that our fans will enjoy," said IU Head Coach Tom Crean. "Both programs have a great tradition and I would expect nothing less than an outstanding environment in Assembly Hall for this game. Gary Williams' Maryland program has been and continues to be one of the most preeminent programs in America."
From a personnel and competitiveness perspective, this is probably a good matchup for Indiana. On the other hand, there are plenty of other ACC teams (Duke, North Carolina and Wake Forest) I'd rather watch than Maryland. But that's the way it goes when you're coming off a six-win season. You can view the whole schedule of games after the jump. Read →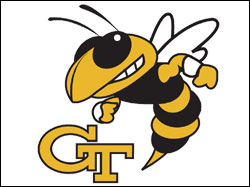 The Georgia Tech Yellow Jackets will make their first trip to Assembly Hall tonight to take on the No. 15 Hoosiers in the Big Ten/ACC Challenge.
Tech is 3-2 on the season and is coming off a third place finish in the Paradise Jam in the Virgin Islands. Tech's losses came at home to UNC Greensboro and to Winthrop in the Paradise Jam.
The meeting will be the second all-time between the schools. Indiana beat Georgia Tech 87-65 on December 29, 1969 in the Bruin Classic at UCLA. Georgia Tech is 4-4 all-time in the Big Ten/ACC Challenge and IU is 2-4.
Georgia Tech is expected to be a middle of the pack team in the ACC this season, evident by the media's selection of the Yellow Jackets to finish seventh in the conference in a preseason poll.
They finished 20-12 a season ago and lost their two best players, Thaddeus Young (Philadelphia 76ers, 12th pick) and Javaris Crittenton (Los Angeles Lakers, 19th pick), to the NBA.
6-5 guard Anthony Morrow is the go-to-guy for Paul Hewitt's team. The senior guard from Charlotte, NC is averaging 19.0 ppg and has hit a three-pointer in fourteen straight games dating back to last season.
Alade Aminu anchors the frontcourt for the Yellow Jackets. The 6-10 junior from Stone Mountain, GA is averaging 14.0 ppg and 6.8 rpg. Tech has two other players averaging in double figures: forward Jeremis Smith (12.2) and guard Lewis Clinch (11.0).
Two players will return from injury for Hewitt's club: 6-8 sophomore Zack Peacock will see his first action of the season after missing the first five games with a stress reaction in his right foot and 6-1 freshman Moe Miller will also return. Miller started the first two games at point guard, but missed the Paradise Jam after bruising a bone in his lower back.
To learn more about the Georgia Tech program, click here.