Big Ten Archive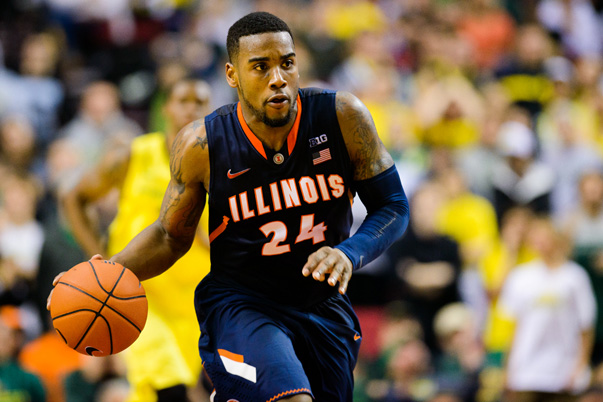 With conference play underway, Around the Big Ten takes you through the conference for the latest news, storylines and injury updates on IU's conference foes:
· Illinois: An 0-2 start to conference play was tough enough to swallow, particularly with a late lead in the opener at Michigan, but things got worse in Champaign on Tuesday when it was announced that senior Rayvonte Rice is out indefinitely with a broken left hand. The Illini won't have any time to regroup, either, as No. 11 Maryland comes to the State Farm Center on Wednesday evening.
· Iowa: A pair of shaky performances against Iowa State and Northern Iowa late in the non-conference season left many doubting the Hawkeyes, but the program is on the cusp of entering the Top 25. Junior forward Jarrod Uthoff was the Big Ten player of the week after averaging 16.5 points, 7.0 rebounds and 3.5 assists per game in wins at Ohio State and over Nebraska in Iowa City. With Uthoff, Aaron White and Gabriel Olaseni, the Hawkeyes have one of the most versatile frontcourts anywhere.
· Maryland: Mark Turgeon was on everybody's preseason "coaches on the hot seat" list, but those press clippings have already been archived as the Terrapins are the surprise of the Big Ten at 14-1 overall. Maryland has a solid mix of experience (Dez Wells, Jake Layman, Richaud Pack, Evan Smotrycz) and youth (Romelo Trimble, Jared Nickens, Dion Wiley) that is producing the nation's 23rd best defensive and 30th best offense, according to KenPom.com.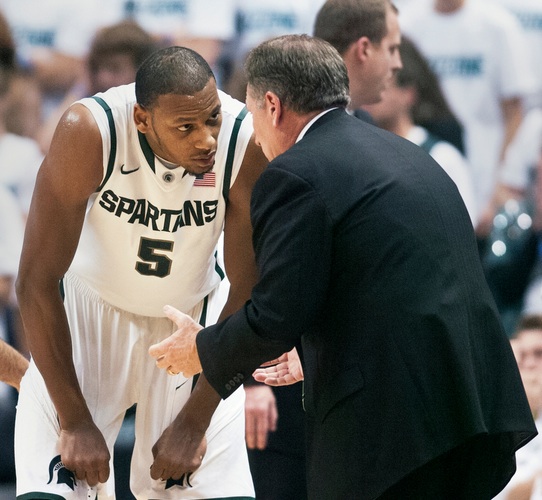 With the start of the regular season just four days away, Inside the Hall takes you around the Big Ten for the latest on IU's conference foes:
· Illinois: Sophomore guard Tracy Abrams led four players in double figures as the Illini beat West Chester 75-66 in an exhibition game Sunday afternoon. The good news is Illinois won the game. The bad news? They were outscored 46-31 in the second half. Based on first year coach John Groce's postgame comments, it sounds like Brandon Paul may be the team's sixth man with Abrams, Joseph Bertrand, D.J. Richardson, Sam McLaurin and Nnanna Egwu as the starters. Paul had five turnovers on Sunday.
· Iowa: The Hawkeyes also had their final exhibition tune-up on Sunday, beating Quincy University 100-54 at Carver Hawkeye Arena. Freshman guard Mike Gesell scored 18 points and Iowa forced 31 turnovers. Gesell, along with Aaron White, Adam Woodbury, Zach McCabe and Roy Devyn Marble, started for Fran McCaffery. Afterward, McCaffery said the Hawkeyes will likely stick with that lineup to begin the season which means Eric May, Melsahn Basabe and Josh Oglesby will all come off the bench.
· Michigan: The big news coming out of Ann Arbor last week was the suspension of sophomore guard Trey Burke for the team's first exhibition game against Northern Michigan. The Wolverines rolled without Burke in the lineup as the heralded freshman class played 99 minutes and guard Spike Albrecht had 16 points. Michigan's final exhibition game is tonight against Saginaw Valley State and Burke is expected to return.
· Michigan State: Tom Izzo was none too pleased following the Spartans' 62-49 exhibition win over St. Cloud State on Friday night. The major problem right now for Michigan State appears to be finding the right frontcourt combination and it appears that Derrick Nix and Adreian Payne will not play much together to start the season. Sophomore Branden Dawson also drew some criticism from Izzo, according to this update from MLive.com.
· Minnesota: Like Michigan, the Golden Gophers will conclude their exhibition schedule tonight. In the team's first exhibition, Tubby Smith went with the same starting lineup he used last season. How long that lineup sticks, however, is up for debate as Trevor Mbakwe and Mo Walker are both back from knee injuries. Minnesota also made the final eight for the No. 1 player in the 2014 class, point guard Tyus Jones, who is from nearby Apple Valley.
· Nebraska: The Tim Miles era has yet to officially get underway in Lincoln as the Cornhuskers have yet to play an exhibition game and won't do so until Wednesday night when they host Midland University. The first KenPom ratings had Nebraska all the way down at No. 216 nationally as every other team in the league was ranked in the top 90.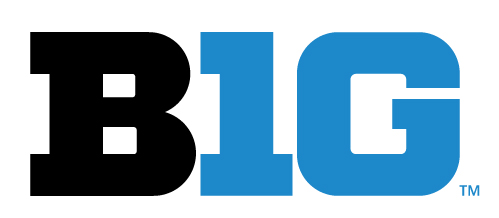 From Brian Bennett of THE WORLDWIDE LEADER IN SPORTS:
Big Ten officials discussed a proposal that would pay athletes to help cover living expenses on top of their scholarships during the league's spring meetings this week.

The idea, which is backed by current NCAA president Mark Emmert and was favored by late NCAA president Myles Brand, is to bridge the gap between what athletic scholarships pay and other expenses like transportation and clothing. That difference has been estimated at between $2,000 to $5,000 per player.
Two sides to this:
1)  It's a feather in the cap for the "kids-deserve-to-get-paid" crowd, a seemingly growing group of individuals who believe as universities and the NCAA stack millions off their student-athletes, there should exist a kickback. In this sense, thumbs up for the Big Ten, which would use the Big Ten Network's revenue to fund this idea.
2) With word of the Big Ten's idea, other big-time decision makers spanning several conferences agreed that "hey, something has to give here, we should definitely explore this, too." Which, again: cool.
But what if one conference offers athletes at the top end of that $2,000 – $5,000 range — or even higher — and the other is down at the $2,000 or lower range? What if some conferences just can't hack it and aren't able to pay at all because they don't have a TV network? Might that steer an athlete to the conferences handing out more cash? Could it set up a pro league scenario, where certain schools are drawing more top-tier kids like free agency? Where is the line drawn? Is a universal pay grade even feasible from conference to conference?
And of course, this isn't going to stop boosters and street runners and such from giving kids under-the-table handouts to come to a certain school. Still so hard to police. The NCAA's imperfect system stays imperfect.
But I suppose it's a start.
So I know talking about the Big Ten title race is sort of like rubbing sea salt into an open wound for a lot of you right now.
But seeing as it's actually pretty compelling right now, I thought it pertinent to get a discussion going here as to just who you all think will take home regular-season honors this season as we hit the stretch run. Just to set the stage:
Five teams are within 1 1/2 games of first place in the league. They are, in order: Michigan State, Purdue, Ohio State, Illinois and Wisconsin. There are still games left to play between said contenders:
+ Michigan State: Ohio State, at Purdue.
+ Purdue: Michigan State, Illinois.
+ Ohio State: at Michigan State, Illinois.
+ Illinois: at Purdue, at Ohio State, Wisconsin.
+ Wisconsin: at Illinois.
Given the remaining schedule and the way things stand right now, a couple of things jump out. First, Wisconsin seems to have the easiest run in, with games left against Minnesota, Indiana and Iowa, but the Badgers are also that team 1 1/2 games out.
Purdue has won eight straight, including at Michigan State and at Ohio State. The Boilers look like a team that's figuring everything out at just the right time, as we cliched sportswriters tend to say, and their lone remaining top-five conference games are at home.
Oh, hello there. Here's something you may be interested in: Alex joined me at The Dagger for a quick Q and A previewing the Big Ten. Alex lent his informed opinion; I messed around. Par for the course, really.
Go check it out, or I will be very, very mad at you.