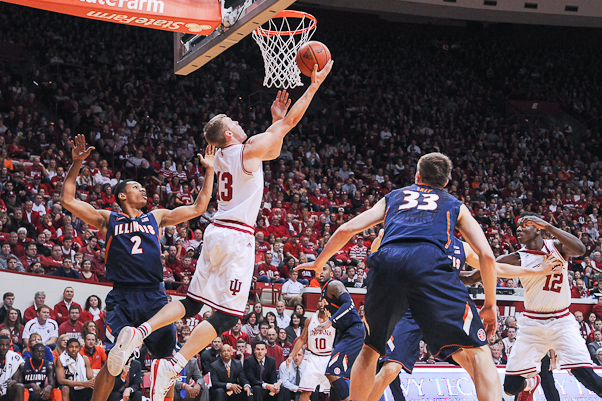 Redshirt sophomore wing Austin Etherington has asked for his release and will seek a transfer from Indiana.
Etherington averaged 2.0 points and 1.6 rebounds for the Hoosiers last season.
"Austin told me this past Saturday night that he would like to take advantage of graduating in May and continue to play by relocating to another University," IU coach Tom Crean said. "He is going to be a three-year graduate and wants an opportunity to look for somewhere he can have a larger role. Even though that is his choice, we are going to miss him. He is a fine young man."
The 6-foot-6, 213-pound forward started six games this season and scored seven points twice, most notably on Feb. 27 in a 93-86 win over No. 20 Iowa at Assembly Hall.
Originally a member of the 2011 recruiting class, Etherington came to Bloomington with Cody Zeller, who left early for the NBA, and Remy Abell, who transferred after last season.