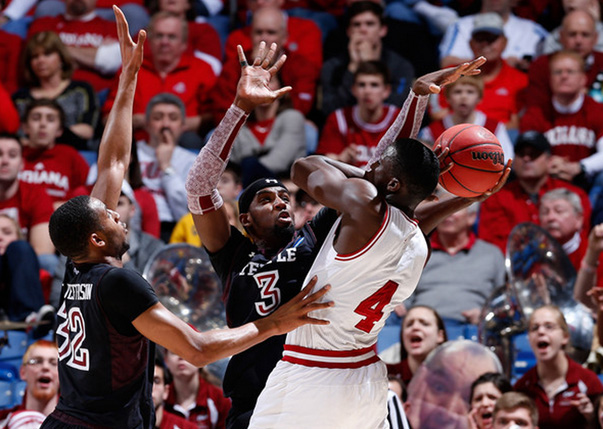 In the days since 6-foot-9 forward Anthony Lee announced his intention to transfer from Temple, he has been receiving interest from colleges across the nation.
Off the top of his head, he could rattle off the names of schools: Louisville, Indiana, Oklahoma State, Minnesota, Purdue, Ohio State, Iowa State, Illinois, Northwestern, Florida State, USC, BYU, Pittsburgh, Providence, St. John's, Georgetown. There were others, too.
"It's been real crazy," he told Inside the Hall on Thursday afternoon.
Lee is a hot commodity as one of the first graduate transfers on the market that has extensive college experience who will be eligible next season. As a redshirt junior with the Owls, Lee led the American Athletic Conference with 8.6 rebounds per game. He also averaged 13.6 points per game.
But Temple suffered a 9-22 finish this past season. It was a far slide from last year's squad that went to the third round of the NCAA tournament — before losing to Indiana.
Lee felt as if Temple took him as far as it could take him. And so he told Owls coach Fran Dunphy on Monday evening that he planned to transfer, and he has been granted his release from the program.
The news leaked Tuesday morning. He appeared on a Temple student radio station and confirmed he was leaving. Since then, he has dealt with the high-major recruiting process he never was able to experience before his freshman year.
"It's been unbelievable," he said. "Just being able to hear all the schools that want me and deal with that, it's been fun."
Since he made the announcement, he has received a ton of attention — especially on social media. And of all the schools that have approached him, there has been one that has stood out: Indiana.