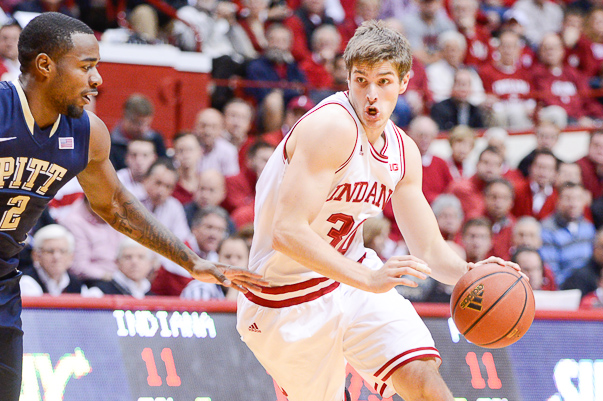 Indiana moved to 6-1 with a comfortable 81-69 win over Pittsburgh in the Big Ten/ACC Challenge on Tuesday night at Assembly Hall. Here's a look at five takeaways from the win over the Panthers:
· This was Indiana's best performance of the season to date: If the Hoosiers are to find success with any consistency this season, last night was a decent blueprint of what needs to occur, sans the poor defensive rebounding. Indiana shot it at a very high rate (59.1 effective field goal percentage), didn't turn it over much (14.1 turnover percentage) and put in strong work on the offensive glass.
The defense wasn't great as Pittsburgh scored 1.08 points per possession, but when Indiana is shooting it so efficiently and getting easy baskets (48 points in the paint), the Hoosiers are tough to stop. Last night, Indiana not only got easy baskets at the rim, but also hit timely perimeter shots against a defense that was allowing teams to shoot just over 20 percent on 3s coming into the game.
Here's a look at how Indiana scored last night, via Shot Analytics:
· Emmitt Holt emerges as a legitimate rotation piece: Indiana fans had been clamoring to see more of Holt, a freshman from Webster (NY), and when Hanner Mosquera-Perea picked up two early fouls, he was called into action early. Holt, who is just 6-foot-7 but has a 7-foot-1 wing span, not only held his own, but he changed the game.