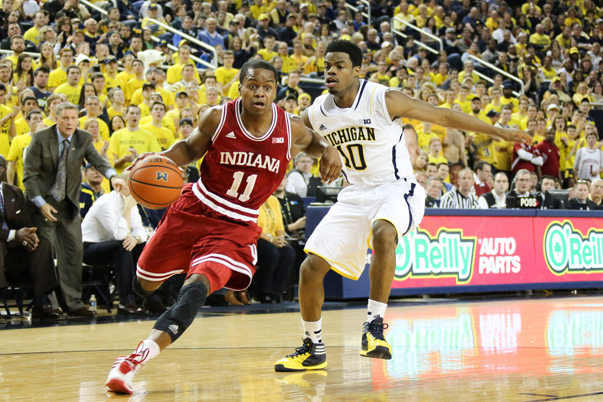 The Inside the Hall Mailbag is a collection of questions tweeted to us via Twitter (@insidethehall), submitted on our premium forum and sent to us via our Facebook page. Submit your questions and we'll answer as many as we can.
mcoghlan on the premium forum writes: What do you think the ceiling and floor is for this year's team?
Wasting no time putting me on the spot, mcoghlan. Although I do have a bit of an advantage from seeing IU's games in Canada, those games didn't include Hanner Mosquera-Perea and Emmitt Holt, two players I expect to have an impact on this year's team. I certainly believe this team has the personnel to get into the NCAA tournament, assuming the turnover problem is improved upon and IU is able to hold its own defending the paint and on the glass.
The floor would likely be a repeat performance of last season's team in which turnovers are still a major problem and a young team struggles to finish off opponents after grabbing a lead. — Alex Bozich
kmark22 on the premium forum writes: For the 2015 or 2016 class do you see IU pursuing a point guard and if so, is it more in the mold of Robert Johnson or Yogi Ferrell?
Indiana is recruiting Shake Milton, who can play either guard spot, in the 2015 class and I think it's a fair assumption that the Hoosier staff will be looking for point guard help in the 2016 class. With Yogi Ferrell locking down the point guard position since the day he arrived on campus, it probably hasn't been the easiest sell to recruit a pure point guard in the last few classes.