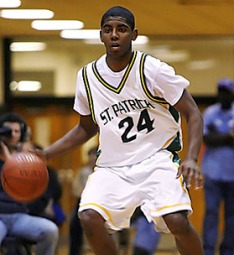 Kyrie Irving doesn't plan to make a decision on where he'll attend college until this fall. But as his recruitment plays out and he mulls over the schools on his list, he's already sure of one thing.
"Once I step on campus, I'll know it's the right school," Irving said.
The 6-2 point guard from St. Patrick's (NJ) is considered by many to be Indiana's primary target for the 2010 recruiting class. Not only is Irving looking for the right fit on the court, he's also focused on finding the right fit in the classroom.
"Academics is the most important thing," Irving told Inside the Hall. "Academics has been the primary thing in my household since I was probably eight years old. Secondly is probably the coaching staff and where I'll fit in."