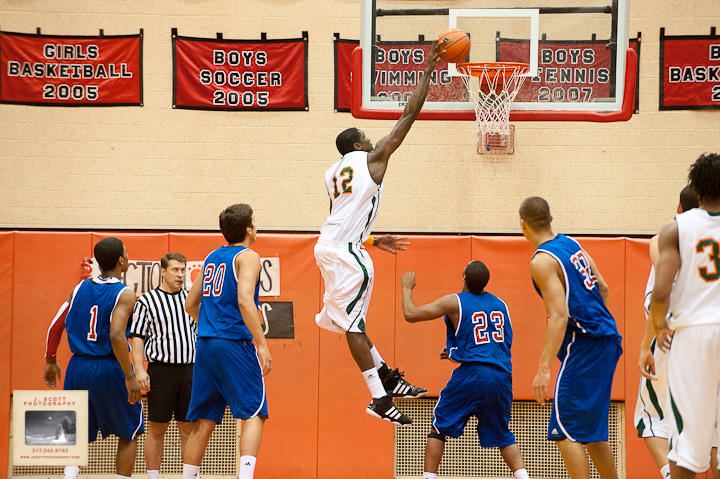 We'll have to dig into the meat of this later on because it's a lot to digest in such a short period of time, but ESPN just published several investigative stories on A-Hope, the Bloomington-based non-profit that assists in bringing international players to the United States.
The first is an in-depth investigative piece on the A-Hope program that brings up several findings that ESPN says could raise red flags with NCAA investigators.
The second reports the following on Hanner Perea:
Treatment afforded him by A-HOPE and its president, Mark Adams, including roundtrip airline tickets to Colombia, appears to put Perea in violation of NCAA preferential treatment and extra benefits bylaws (12.1.2.1.6).

Also at issue are gifts Perea has received from A-HOPE and Adams, whose son served on the IU basketball staff from September 2009 until this month. Perea is a member of an AAU team — Indiana Elite — which Adams coaches and whose best players have in the last year begun committing verbally to IU in bunches. The NCAA declined to comment specifically on Perea, but a spokesperson said that generally, "benefits from the prospects' coach other than basic living expenses are considered against NCAA rules."
For now, we'll leave it at that because as I said, a lot to digest here, but just a quick thought: There's nothing here that indicates any rulebreaking by Indiana basketball, Tom Crean or the coaching staff. We'll do our best to wrap our brains what's been presented, but for now, read the stories (if you wish) and feel free to chime in with your thoughts.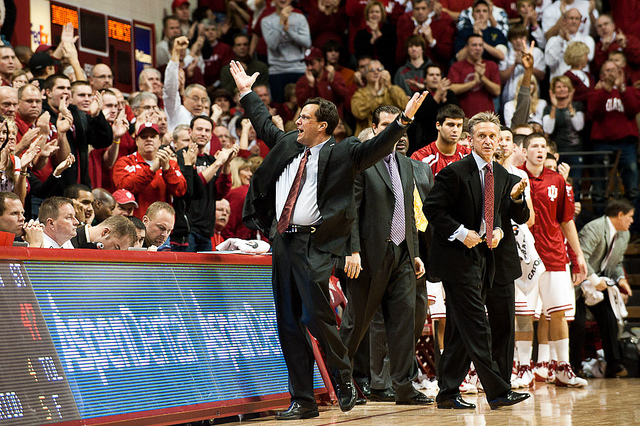 Around the Hall is recommended reading from the Inside the Hall crew. So go ahead, get your read on.
— It appears Tom Crean was asked about job security during an IU tailgate tour stop today in South Bend. Crean's comment on what was likely a question on if he's feeling any heat: "I would sure hope not. Based on what we walked into three years ago. I certainly don't see it that way." IU Athletics Director Fred Glass chimed in as well, "I get that we want to be back where we belong as basketball royalty. I think we have the absolute right guy to take us there."
— ESPN released an early look at the 2012 recruiting class rankings and Indiana took the top spot.
— Jason King of Yahoo! Sports breaks down the top newcomers in the Big Ten and writes that no freshman in the country will be counted on more heavily than Cody Zeller.
— Penn State is turning to Eddie Fogler to assist in finding a replacement for Ed DeChellis. East Carolina's Jeff Lebo, Duquesne's Ron Everhart, Drexel's Bruiser Flint and Wisconsin-Milwaukee's Rob Jeter are potential candidates.
— Michigan State guard and Indiana native Russell Byrd is having foot surgery again and will miss four months.
— John Gasaway of Basketball Prospectus chimes in on the Big Ten's proposal to increase monthly stipends to athletes to cover the full cost of attendance. Our old friend Eamonn Brennan also addressed the proposal over at the World Wide Leader.
— The Big Ten fared the best of the six major conferences in the latest APR data released by the NCAA.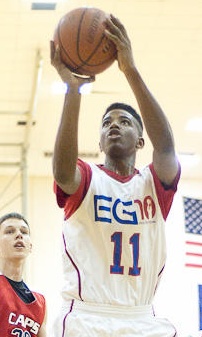 Inside the Hall continues its first breakdown of IU's 2014 targets today with Evansville Bosse and Eric Gordon All-Stars Guard Jaquan Lyle. At last weekend's State AAU Tournament, Lyle joined forces with the 2014 Derrick Rose Best Choice team, as his Eric Gordon squad was taking a weekend off.
Inside the Hall was in attendance for two of Lyle's games and here are some of our thoughts from the weekend:
— Willing and talented passer: To an unaware observer, Lyle didn't look like a new addition to the Derrick Rose Best Choice team. The 6-foot-4 freshman distributed the ball and played an unselfish style with a brand new set of teammates. Lyle knows how and when to find teammates, whether they're cutting to the basket, moving off of screens for a jump shot or running the break for easy baskets. He can pass using the dribble, at a standstill or out of the post as he backs down his man. No matter the method, Lyle is an effective passer who creates easy scoring opportunities with great vision and crafty passing.
— Ability to penetrate: Lyle has a keen ability to get to the rim and can make it look easy. He has a tight, crisp handle on the ball and uses a good first step to get by defenders and into the lane. Once in the lane, Lyle can finish at the rim, get to the line or dish the ball out to an open teammate when help defense collapses on him.
— Above average length and athleticism: Lyle appears to have improved his bounce over the past 4-6 weeks as he now appears more confident in his ability to make plays above the rim.  As Lyle continues to work on his strength and agility, his athleticism should only improve. Lyle's length also gives him an advantage on the defensive end where he can pester opponents and play the passing lanes for potential steals.
— Still growing?: While we certainly aren't doctors, it isn't out of the question to consider that Lyle could add a few more inches to his 6-foot-4, 187 pound frame. Just a year ago Lyle stood 5-foot-10, and having just turned 15 in February, there is reason to believe he could squeeze out another inch or two.
— Shooting consistency needs improvement: If there is one real weakness in Lyle's game it is his inconsistency shooting from the perimeter. Lyle has the ability to knock down jump shots, but is also very streaky. Improving his overall shooting consistency would make the freshman guard that much harder to defend and that much more potent offensively.
New video of Lyle from the State AAU Tournament after the jump …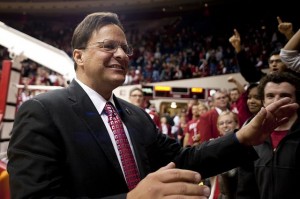 The NCAA released updated Academic Progress Rate (APR) figures through the 2009-2010 academic year earlier today and Indiana's four-year average in men's basketball is now 929, which is four points above the minimum 925 required to avoid penalties.
The Hoosiers posted a perfect 1000 for the 2009-2010 academic year, which bolstered the four year average to 929.
"I want to congratulate Coach Tom Crean for providing the leadership necessary to raising the program's standards with regard to the APR," said IU Vice President and Director of Athletics Fred Glass.  "This is a tremendous step for the program and an accomplishment that all of Hoosier Nation should be proud of."
In Tom Crean's first season in Bloomington, Indiana received a 975, up from the 811 figure posted during Kelvin Sampson's final season in 2007-2008.
Indiana voluntary gave up two scholarships in the summer of 2008 in anticipation of low APR numbers during the final season of Sampson's tenure.
Here's a look at IU's APR numbers over the last seven years:
03-04 939 (Davis)
04-05  905 (Davis)
05-06  827 (Davis/Sampson)
06-07  932 (Sampson)
07-08  811 (Sampson/Crean)
08-09  975 (Crean)
09-10  1000 (Crean)
The complete APR database for all Division I schools can be accessed here.
ESPN.com refreshed its 2012, 2013 and 2014 recruiting rankings early this afternoon and here's a look at where some of the Indiana commitments and targets checked in:
— Mitch McGary (No. 4)
— Gary Harris (No. 16)
— Yogi Ferrell (No. 34)
— Jeremy Hollowell (No. 41)
— Hanner Perea (No. 49)
— Ron Patterson (No. 86)
— Peter Jurkin (unranked)
— Devin Davis Jr. (unranked)
— Collin Hartman (unranked)
— Trey Lyles (No. 5)
— Jaquan Lyle (No. 10)
— James Blackmon Jr. (No. 24)
— Trevon Bluiett (No. 35)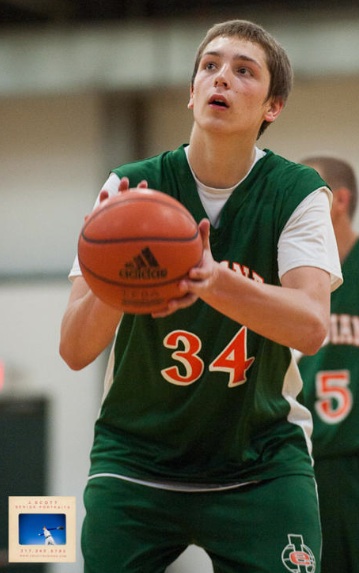 Inside the Hall continues its series of scouting notes from the spring AAU circuit today with 2013 Anthony Wayne (OH) and Indiana Elite South forward Mark Donnal.
After watching four games at the Indiana State AAU Tournament over the weekend, here are our thoughts on the 6-foot-9, 200-pound Donnal:
— High motor: Donnal is a prospect who plays hard and runs the floor well on almost every possession. He took a few plays off at the State AAU Tournament, but played hard for the majority of the weekend. His motor and intensity allow him to rebound effectively and score often on second chance opportunities. Donnal's willingness to run the break earns him opportunities for easy baskets in transition.
— Capable shot blocker: Donnal isn't an elite athlete, but a good blend of effort and timing allows him to be a solid defensive presence. He challenges and alters many shots and can prevent smaller opponents from getting easy looks in the paint.
— Reliable jump shooter: Donnal has range on his jump shot that extends out to the 3-point line. He does his best work as a shooter in pick-and-pop and catch-and-shoot scenarios where he gets his shot off quickly for a big man. His ability to knock down perimeter jumpers diversifies his game offensively and forces defenders to guard him on the perimeter.
— Passing out of the post: The 6-foot-9 forward has a good feel for where teammates are on the floor and looks to pass out of the post when double teamed. He does a good job of getting rid of the ball before defenders can tie him up or force him to commit turnovers using double teams. His ability to find teammates out of the post helps to provide Indiana Elite South solid looks all over the court.
— Low post scoring: Donnal has good footwork and moves well with his back to the basket. He has soft touch around the rim and can knock down the right-handed hook shot at a reliable rate. Donnal also has the ability to put the ball on the floor for a few dribbles, maneuver towards the basket and then finish.
New video of Donnal from the State AAU Tournament after the jump …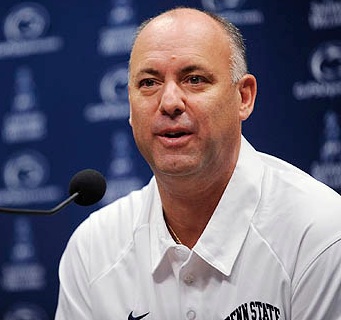 Just a little over two months after leading Penn State to its first NCAA Tournament appearance in ten seasons, Ed DeChellis is leaving University Park to become the head coach at Navy.
ESPN.com's Dana O'Neil broke the news earlier this afternoon:
Penn State coach Ed DeChellis has be named coach at Navy. DeChellis replaces Billy Lange, who left Navy to become the associate head coach at Villanova.

"I'm thrilled and honored to be the next head basketball coach at the United States Naval Academy," DeChellis said in a statement. "I look forward to the challenge of not only winning the Patriot League Championship and taking Navy back to the NCAA Tournament, but also helping young men become future leaders of this great nation of ours. I look forward to meeting the players and talking to the recruits and starting the process of getting Navy Basketball back on the national stage."
The move by DeChellis, a Penn State alumnus, seems to be motivated by a perceived lack of respect from school administration as well as job security according to David Jones of The Patriot News:
DeChellis, now 52, is not interested in coaching more than another 8-10 years. He felt a lack of respect and commitment from the Penn State administration. He was unable to get an extension or raise on a contract lasting three more seasons. His daughters have completed college and are out of the house. His wife Kim, I've been told, loved the idea of living in a beautiful area bordering the major metro of Washington/Baltimore.

And, most of all, he was wanted.

Salary, according to a dependable source at the U.S. Naval Academy, will be a mere $450,000 per year over five seasons. DeChellis was making $650,000 annually at PSU. But not only was he under jeopardy of not being renewed after his contract ran out in 2014 but he clearly believed a sub-par season in 2011-12 would result in his firing. He apparently decided job security was worth a dip in salary.
If you had any reservations about calling Penn State the worst hoops job in the Big Ten, you can now tuck those safely away. At this late stage of the spring, it's hard to imagine the Nittany Lions hiring an existing head coach particularly given the fact that Talor Battle, Andrew Jackson and Jeff Brooks are all graduating. Then again, replacing the success of DeChellis shouldn't be difficult given the 117-139 record he compiled over eight seasons.