Though the Hoosiers fell at the hands of the Spartans yesterday, they flashed a varied offensive repertoire which helped them stay in the game from start to finish.
A look at three plays highlighting this in the latest edition of Film Session.
NO. 1: WATFORD'S MISMATCH
Christian Watford has the ball on the wing against Michigan State's Delvon Roe: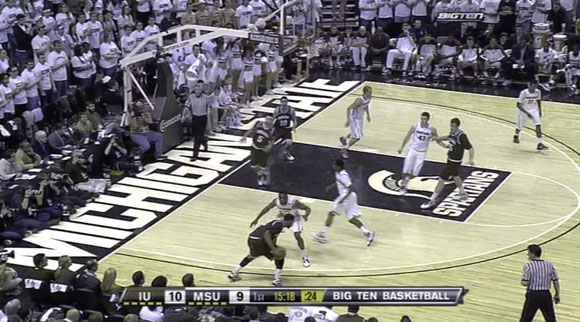 Tom Pritchard sets a pick for Watford: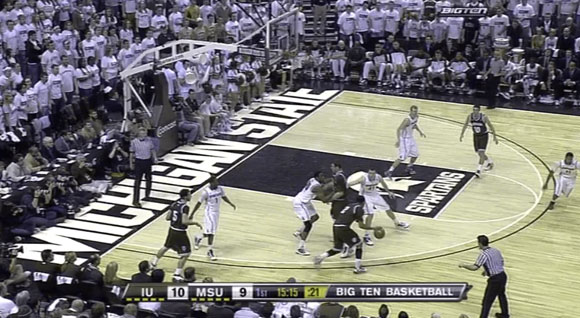 With the slower Garrick Sherman now on him due to a switch, Watford makes a move around him to the rim: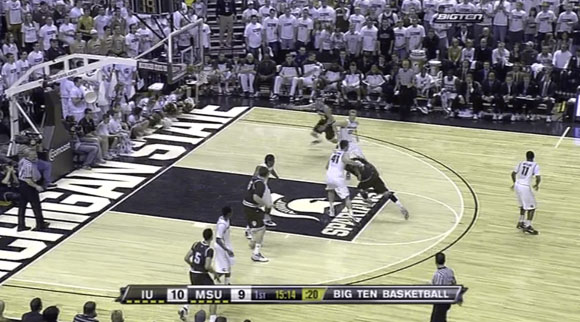 And is fouled: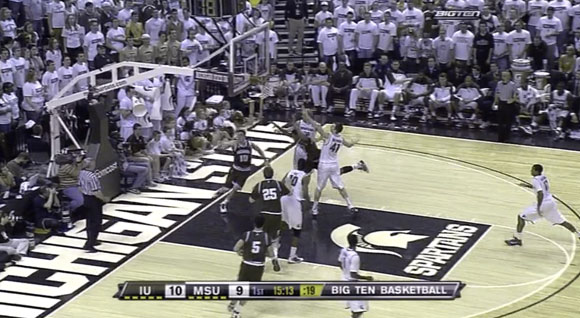 This one won't show up on any highlight reels, and it's a simple setup with just a pick. But it led to two made free throws and was one of several occasions where — as Shon Morris pointed out on the broadcast — Watford worked a mismatch on a slower player to his advantage.