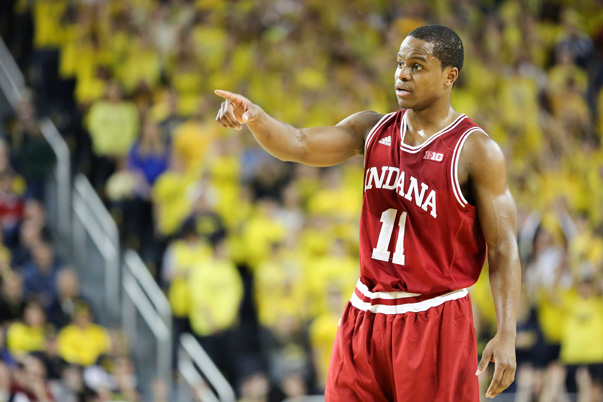 The Big Ten announced television designations on Thursday for the remainder of league games that will be shown on either CBS or the ESPN family of networks.
Indiana will have a total of six conference games shown on the ESPN family of networks, two shown on CBS and a flex game against Rutgers that will be televised by either BTN or CBS.
The Hoosiers will also have one non-conference game on ESPN, two on ESPN2 and one on ESPNews.
Below is a list of all of the designations announced today by IU media relations and the Big Ten:
ESPN family of networks
November
24, Eastern Washington, 7:30 p.m., ESPNews
December
2, Pittsburgh, 7 p.m., ESPN2
9, Louisville, 9 p.m., ESPN
27, Georgetown, Noon, ESPN2
January
10, Ohio State, Noon or 1 p.m., ESPN or ESPNU
22, Maryland, 9 p.m., ESPNU