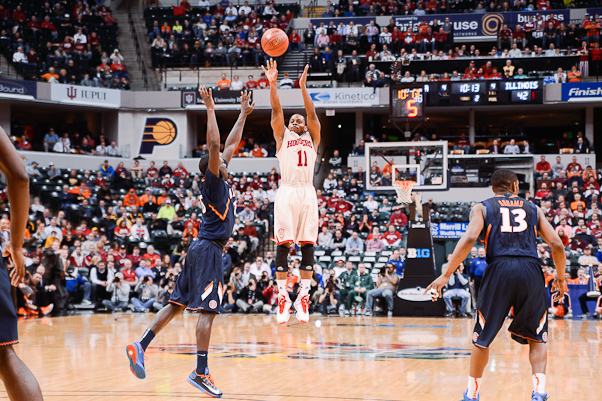 The Crossroads Classic, a four-team event billed as a replacement of the old Hoosier Classic and played for the past three seasons in December at Bankers Life Fieldhouse, has been extended through 2019, it was announced today.
Butler, Indiana, Notre Dame and Purdue will each continue as participants. The Hoosiers are 1-2 in the first three years of the event.
Here's the full release:
INDIANAPOLIS – The highly successful Crossroads Classic will continue through 2019, the athletics directors at the four participating schools announced today.
One of college basketball's premier non-conference events will continue to be played at Bankers Life Fieldhouse in Indianapolis. The additional dates and matchups are Dec. 16, 2017 (Purdue vs. Butler and Notre Dame vs. Indiana), Dec. 15, 2018 (Purdue vs. Notre Dame and Butler vs. Indiana) and Dec. 21, 2019 (Purdue vs. Butler and Notre Dame vs. Indiana).