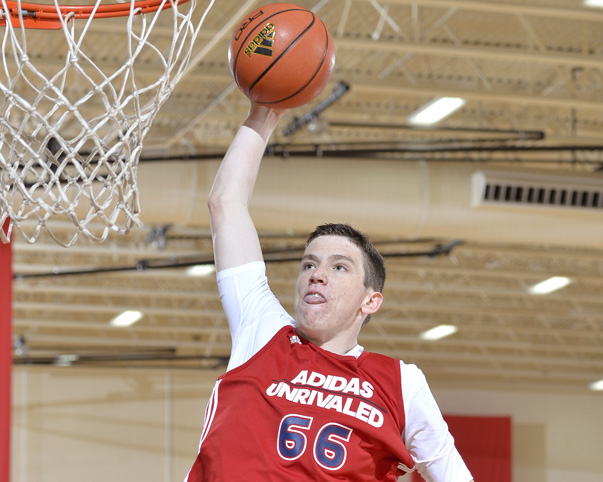 REDONDO BEACH, Calif. — 2016 forward and longtime Indiana target T.J. Leaf has recently seen an explosion in his recruitment. Just in the past week, the 6-foot-9 junior, the No. 18 prospect in the 2016 class according to the 247Composite, has received offers from Florida and Louisville.
On Thursday, Inside the Hall caught up with Leaf at Battle at the Beach after he recorded 31 points, five rebounds and three blocks in two evening games for Compton Magic Elite in front of multiple college coaches — including Indiana associate head coach Tim Buckley.
Our full conversation with the Foothills Christian (Calif.) forward is posted below:
Earlier this summer, you talked about hoping to become more of a wing player. How do you feel that adjustment has gone, so far?
"I think I'm definitely evolving my wing skills to be more of a 3-4 instead of a 4-3. So I think I'm doing a pretty good job of that."
What other parts of your game have you been working on recently?
"Just continuing to get healthy, a consistent jump shot, those are pretty much the main things. And then just continuing my wing skills and dribbling."
Your first game tonight, your team won by 20 points. How were you feeling out there?
"I felt pretty good. I mean all our guys got to play a lot, so it's good for everyone to get looks out there in front of the college coaches."