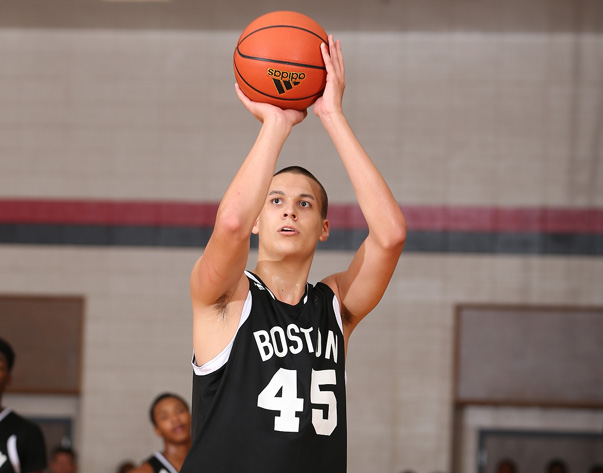 Only ten days ago at Jan. 19′s Hoophall Classic, 6-foot-10 Worcester (Mass.) Academy senior Matt Cimino raised eyebrows with a 22-point, 8-rebound performance for his school in a loss to Cushing Academy.
One of those coaches that was made aware of his performance? Indiana's Kenny Johnson.
Cimino spoke to Inside the Hall on Saturday and told ITH he and Johnson have maintained contact since Hoophall, and that he has plenty of interest in the Hoosiers at the moment.
"I have some pretty serious interest in them," Cimino said. "They've been showing me some love the past couple weeks, telling me they need a big man. They don't know if Noah (Vonleh) stays and they just had a transfer so they're kind of running thin on big men. "
At 6-foot-10, Cimino could certainly help fill that void. A self-described versatile player, Cimino said he feels comfortable playing both inside and outside, as well as defending either the four or the five.