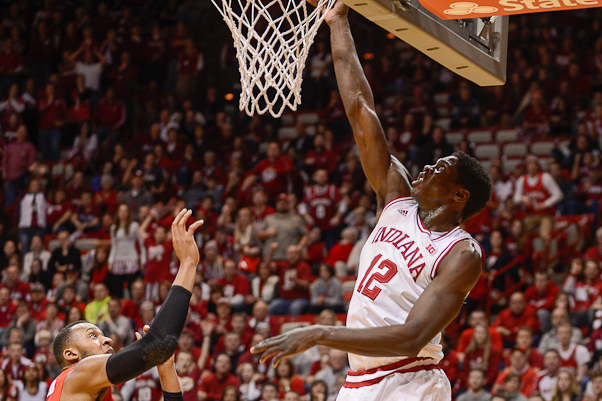 The Inside the Hall Mailbag is a collection of questions tweeted to us via Twitter (@insidethehall), submitted on our premium forum and sent to us via our Facebook page. Submit your questions and we'll answer as many as we can.
@rlcarr34 on Twitter writes: Why do you think HMP plays less after having his best game when the need for a big is there? (Vonleh out, J. Morgan crushing us)
I think a lot of it has to do with matchups. Against Ohio State, Mosquera-Perea was effective in the screen and roll and defensively, he was essentially able to hover around the rim because Amir Williams and Trey McDonald aren't threats on the perimeter.
That obviously wasn't the case against Nebraska as Walter Pitchford plays the five, but operates primarily on the perimeter. That likely would've been a poor matchup defensively for Mosquera-Perea.
Against Michigan, if you look at what Indiana was running offensively, most of it was coming off of movement from the sides. IU had great spacing, which allowed for plenty of easy baskets at the rim. That's not really conducive to using Mosquera-Perea because that's just not his game. Morgan did hurt IU inside, but IU also scored 80 points and had its best offensive output in Big Ten play, so I'm not sure it was a bad tradeoff. IU was going to have to score a ton to win in Ann Arbor and the lineups used probably gave them the best chance to pull it off, even though they fell short. – Alex Bozich