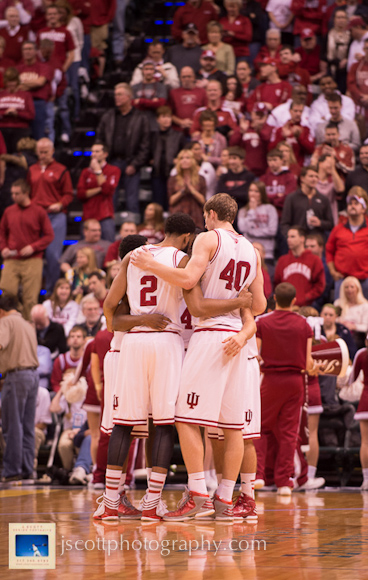 There are many ways to try and explain No. 1 Indiana's upset loss to Butler on Saturday. There are many ways to try and justify it.
But maybe, just maybe, the right answer you're so desperately looking for doesn't have all that much to do with Indiana. Perhaps it has more to do with Butler.
There's no question the Hoosiers didn't play like the nation's best team in Saturday's 88-86 overtime loss. No question at all, they have to play better going forward.
At the end of the day, though, no matter how good and how talented the Hoosiers are, they continue to run into situations they haven't experienced before. On Saturday, it was an overtime game against a smaller but more physical team. They had to adjust inside of the game and, for the most part, they failed to that.
It doesn't happen often, but Tom Crean and Indiana were outcoached on Saturday. And that's no insult to Crean. It's more a compliment to Butler coach Brad Stevens, who continues to prove his value as one of the best in-game coaches in college basketball.
Stevens and Butler have been there before. They've been to two national championship games. They've played against and beaten bigger teams. They've taken on the so-called "best" of college basketball and won.
Saturday's game was nothing new for the Bulldogs. Even as their best players began fouling out — first Roosevelt Jones, then Andrew Smith and Erik Fromm — Butler remained calm.
"It's no surprise to us," Smith said afterward. "People are going to be surprised when an unranked team beats a team like IU, but we have a great team."
And that's just it. These are the kinds of games Indiana needs to learn how to win. The Hoosiers won't always be able to win in run-away fashion. Sometimes, they'll have to grind them out.