Offseason storylines: What kind of season will Sheehey have?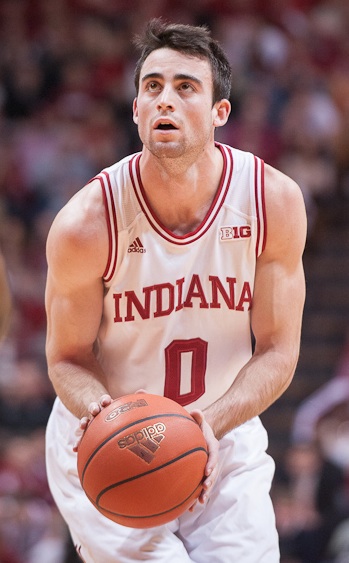 Welcome to offseason storylines, a look into some of the biggest storylines surrounding the 2013-2014 Indiana Hoosiers. Next up, we tackle this question: What kind of senior season will Will Sheehey have?
Will Sheehey has waited his turn, and now it's his time to lead in Bloomington. Over the last three years, he's gone from overlooked prospect to role player to the Big Ten's sixth man of the year.
What will his next role be?
That's the question as Sheehey prepares for his senior season at Indiana. He's one of two scholarship seniors on the roster, and he must be one of the Hoosiers' main leaders this season. Sure, the freshmen will have to fill a major void, and Yogi Ferrell will factor into the team's leadership, but Indiana's success this coming season will depend largely on what kind of a season Sheehey has.
When Sheehey is on his game, he has the ability to positively affect the game on both ends of the floor. He was one of the team's top defenders a year ago, and he has a mid-range game unlike many in college basketball.
But for three years, Sheehey hasn't been called upon to carry the load offensively or be the team's leader on defense (that was Victor Oladipo). Sheehey was the energy guy off the bench, a player you could count on for 10 points a game.
The question now is whether Sheehey can move into the starting lineup and be one of Indiana's primary scoring options. In the past, he didn't have to be. He might still not even have to be with guys like Noah Vonleh, Ferrell and Jeremy Hollowell on the roster.
But will he try to be?