Freshman Focus: Devin Davis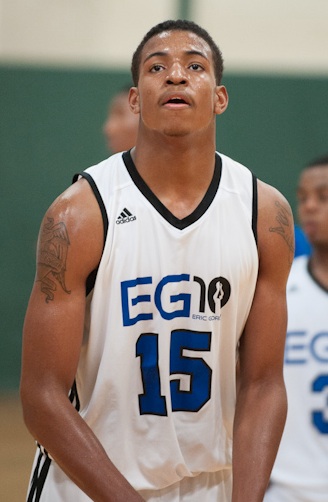 "Freshman Focus" is an Inside the Hall series on each of Indiana's six incoming freshman. Over the last week and a half, we've examined the impact each freshman can have for the Hoosiers next season. Today, our series concludes with Devin Davis. 
When Devin Davis' high school season ended at Warren Central in February, he didn't wait long to get back to work and begin preparing for his freshman season at Indiana. Davis took about a week off to rest, then got right back to work.
"His dad said [Devin] will call him at odd hours and say, 'Dad, I wanna get in the gym,'" said Matt Green, Davis' AAU coach with the Eric  Gordon All-Stars. "You used to have to tell him to go work out. It's not that way anymore."
When Indiana's basketball season begins next winter, Davis won't be relied upon to score many points or take many shots. The offense won't be run through him.
But that doesn't mean Davis, who was the first in the 2013 class to sign with Indiana, won't make an impact for the Hoosiers as a freshman next season.
"One of the areas he fits in is being that high energy guy off the bench that can come in and maybe provide that spark," Green said. "He can defend different positions, rebound the basketball. There's always time for those types of guys."
Davis, a 6-foot-6 forward who is unranked by ESPN.com, will arrive on campus on Sunday to begin working out with his new teammates and preparing for his collegiate career. During the offseason, Davis has spent time working with Eric Gordon Sr. on ways to get by his man and score at the rim, along with a number  of other areas of his game.
"He's worked on his ball handling, just different ways to score the basketball, being able to attack the basket," Green said. "He's definitely been working on his jump shot, trying to extend his range and how his form is so he can shoot it at a high level."