Cheaney leaving Indiana for assistant job at Saint Louis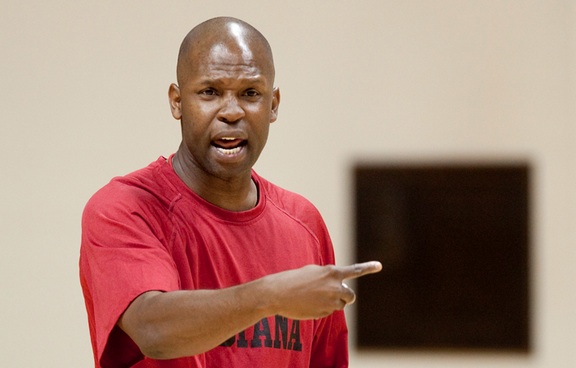 Calbert Cheaney, the all-time leading scorer in the Big Ten and one of the best to ever wear an Indiana uniform, is leaving his position as director of basketball operations in Bloomington for an assistant coaching job at Saint Louis University.
Inside the Hall confirmed a report Tuesday evening by the Indiana Rivals site that Cheaney had accepted the position.
A spokesperson at Saint Louis also confirmed Cheaney's hiring to Inside the Hall.
"It is bittersweet to leave Indiana," Cheaney said in a release issued by Saint Louis on Wednesday. "Learning and building relationships with Coach (Tom) Crean, the IU staff and the players was an unbelievable experience. I wouldn't trade it for the world."
A major motivation in Cheaney's decision to accept the job was the opportunity to get on the floor and work with players and also recruit, according to a source.
"Calbert played an invaluable role in the success we enjoyed the last two years and we are excited for what the future holds for him and his family," Crean said in a release. "He brought a great deal to us and in turn, I think he gained valuable insight into the profession during his time at IU.
"He has come to have a strong desire to return to the floor coaching and can do so with someone he trusts and respects in Jim Crews. He will do an outstanding job and there is no doubt in my mind that he has a tremendous future coaching at any level."
Cheaney joined Crean's staff at Indiana on June 18, 2011.