What to Expect: Penn State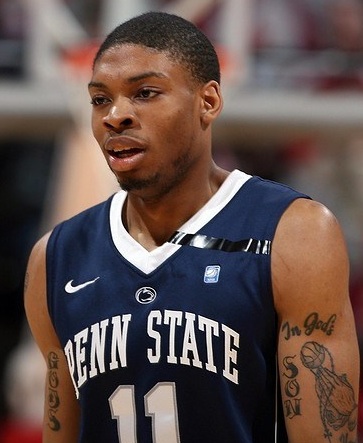 Indiana returns to Assembly Hall tonight following a 67-59 win at Northwestern on Sunday for its second meeting with Penn State. The Nittany Lions are the lone remaining winless team in Big Ten play and are 4-20 over their last 24 conference games. Indiana won the first meeting 74-51 in State College on Jan. 7.
The game will be broadcast on Big Ten Network at 7 p.m. with Kevin Kugler and Shon Morris on the call. 
Not much has changed for Pat Chambers and Penn State since his team met Indiana earlier this month at Bryce Jordan Arena. The Nittany Lions haven't won a game since Duquesne on Dec. 29 and besides Saturday's 68-64 loss at home to Nebraska, they haven't played a league opponent closer than nine points. The results are not unexpected given the strength of this year's Big Ten and what Chambers inherited from Ed DeChellis.
WHAT WE LEARNED IN THE FIRST MEETING
Unlike the Big Ten opener in Iowa City, Indiana took immediate control of their second conference road game. Penn State led 2-0 and the Hoosiers promptly reeled off a 13-0 run and were never really challenged the rest of the way. One of the primary mismatches Indiana exploited was using Christian Watford against Jon Graham and Brandon Taylor, both of whom are significantly less experienced than IU's senior forward. Watford finished the game with 16 points and eight rebounds, but a majority of his damage (13 points, five rebounds) came in the first half.
Indiana also used the 3-point line effectively as five different players connected from distance. Those looks are likely to be available once again as Penn State has offered little in terms of defense thus far in six conference games (1.07 points per possession allowed).
In terms of what Penn State did well in the first meeting: The Nittany Lions posted an offensive rebounding percentage of 39.5, which at the time was the second highest mark allowed by Indiana this season. Penn State also forced the Hoosiers into 17 turnovers, but so many were unforced, it's probably not a figure that IU will duplicate.
WHO'S HOT FOR PENN STATE
With 47 points over his last two games, Penn State junior Jermaine Marshall (pictured) is a critical matchup for Indiana.
The junior scored just 11 points in IU's win on Jan. 7, but Marshall had 29 points and 10 rebounds in a competitive loss to Michigan State on Jan. 16 and backed it up with 18 in a loss to Nebraska.
"You have to account for him. He's going to consistently make jump shots, especially if he's open," assistant coach Kenny Johnson said Tuesday. "In that particular game [against Michigan State], he came out with an aggressive mentality and carried it throughout the game."