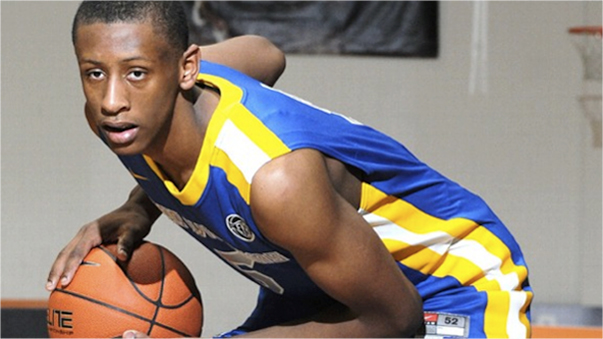 From humble beginnings, Oak Hill standout Troy Williams has become a star
By Justin Albers
Watch highlight videos of Indiana commit Troy Williams, and it's easy to understand why so many college coaches coveted him. Few players can do some of the things he can on a basketball court.
But it wasn't always that way. Williams wasn't always good at basketball. He didn't even always love the sport.
One night when Williams was a freshman at Phoebus High School in Hampton, Va., his entire family came to one of his varsity games. His aunt and uncle, and his mother and grandmother traveled to watch him play in this particular game, but Troy never got off the bench.
He played only sparingly that entire season, and admits now that he didn't take basketball all that seriously at the time.
"We didn't see the potential in Troy til late," says Boo Williams, Troy's uncle, legal guardian and AAU coach. "He was clumsy and unorthodox. Sometimes we get kids that have always been good basketball players. Troy wasn't always a great basketball player. He hardly ever played his ninth grade year."
A basketball family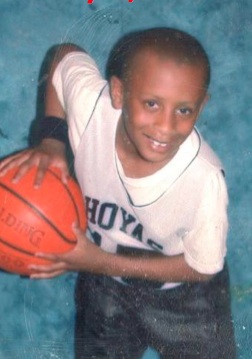 The Williams family is one very much dominated by basketball. Boo played collegiately at St. Joe's and now runs his own AAU program and facility (a $14.5 million facility, at that). Troy's aunt and Boo's sister, Terri Williams-Fournoy, played at Penn State and now is the head women's coach at Auburn.
"It's a family sport," Troy says. "Everybody played it, except for my mom. She wasn't really into sports. She was a cheerleader."
But even so, Boo and the rest of Troy's family didn't push him into basketball. They didn't see a huge future for Troy in the sport because of his early "unorthodox nature," and they encouraged him instead to play football.
"But he hated football," Boo says.
Troy played football and baseball for a few years, but he didn't like either and he did his best to convince his family those sports weren't for him.
"Every time before practice, I used to cry because I never wanted to go," Troy says, laughing. "I used to always complain and be like, 'It's too hot' or 'the equipment's too heavy.' I just never liked it."
So Troy stopped playing both football and baseball when he was in the fourth grade and decided to focus on basketball. His decision probably made sense considering how much time he spent around the hardwood. During the summers beginning when he was eight or nine years old, Troy would travel around the country with Boo's girls AAU team. His grandmother was also along for those trips, serving as what Boo called "the team mom" and taking care of the paperwork and stat books.
"Not a lot of people my age were traveling a lot so it was a lot of fun," Troy says. "He used to give me stuff to do so I wouldn't get bored and bother him. He had me carry the balls, had me carry his play board around and all that. It was just to give me something to do, but at the same time I started to meet new people and meet new girls on this team.
"He wanted me to travel with the boys team too, but my grandma was so overprotective and thinking that he wouldn't take care of me."
Once he began traveling with his uncle and grandmother, Troy started to show a real affinity for the sport. His mother, Patty, says Troy slept with a basketball in his bed for nearly two years as a child. When she tried to take it away from him, he showed up in her room crying at 4 a.m.
"I guess it helped him," she jokes.
When Troy wasn't playing on the hoop in the backyard of his mother's house, he and his friends were setting up shopping carts to shoot at. And every time he went to a local day camp, Troy came home with a new basketball. Eventually, his grandmother's yard was flooded with all the balls.
"I would tell him before we went to the gym, 'Troy, don't you pick up another basketball,'" Ms. Williams, Troy's grandmother, says. "Somehow, eventually another one would end up at the house when he came home."