After two Cody Zeller free throws, the Hoosiers found themselves up seven (63-56) with 1:18 to go in regulation in their 72-62 overtime win against Georgetown last week.
From there, the Hoosiers went man-to-man against the Hoyas. Georgetown went on to score on three straight possessions to tie the game and force overtime.
A look at those three possessions in the latest edition of Film Session:
I. Otto Porter initiates the action towards the right wing: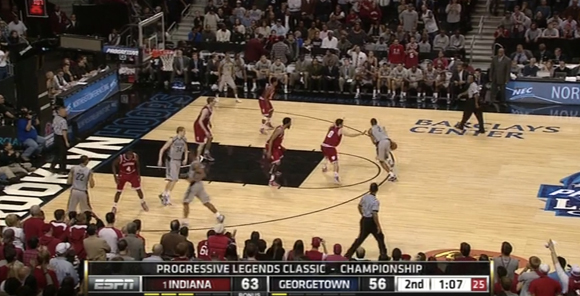 Porter hands the ball off to Markel Starks: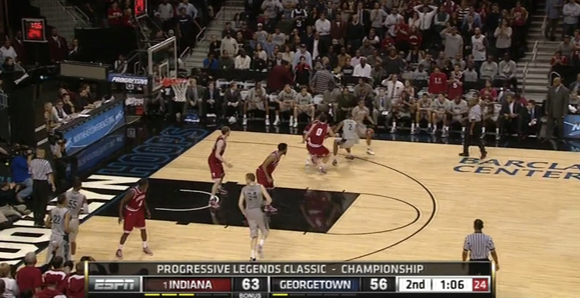 Porter also sets a screen on Yogi Ferrell, which frees Starks: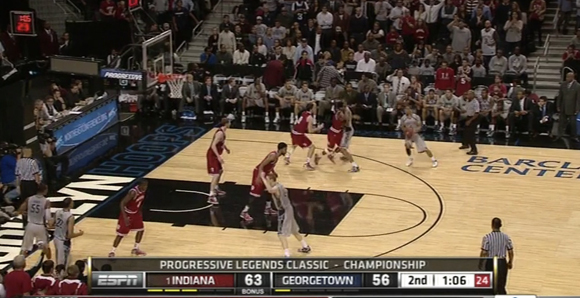 Ferrell tumbles as he tries to fight through and get a hand up. Will Sheehey doesn't switch. It's a 3-ball for Starks: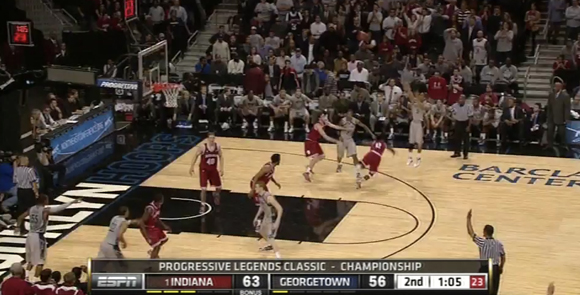 Video:
II.
Nate Lubick takes the ball to the right wing with Christian Watford guarding him: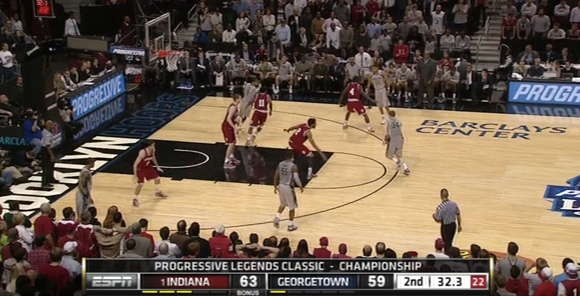 In a nearly identical set, Lubick hands the ball off to Porter as he sets a screen on Victor Oladipo: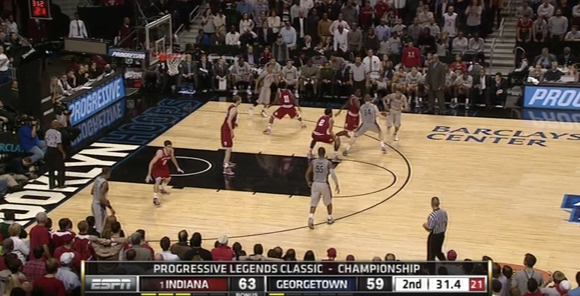 Watford is at least able to get a hand up, but he didn't step up right into Porter, and it's another 3-pointer to bring Georgetown to within a point: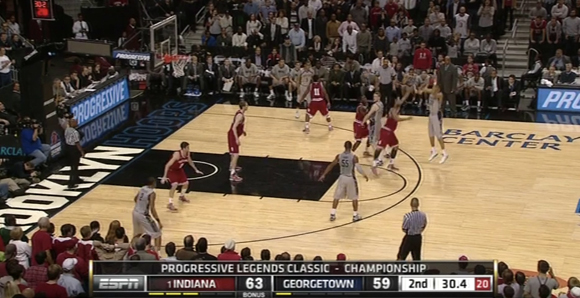 On the call, Dick Vitale  said this of the defense: "You got to get over the top on that baby.  You've got to get over the top. Or if you're going to switch, you've got to step out, man, and switch aggressively."
Video:
III. On Georgetown's last play of regulation, we see more action off the right wing. Starks passes the ball to Porter:
Instead of a look for a 3-pointer, though, Porter stays out top. Ferrell and Victor Oladipo are on top of each other: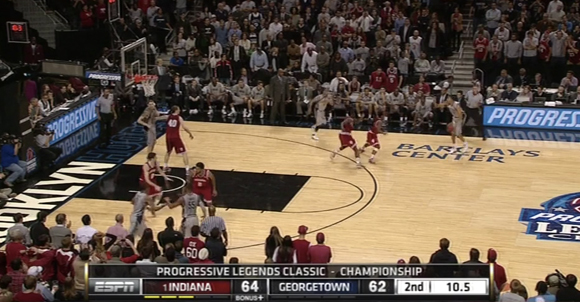 Ferrell opts to switch onto Porter, and he begins to drive on the smaller player: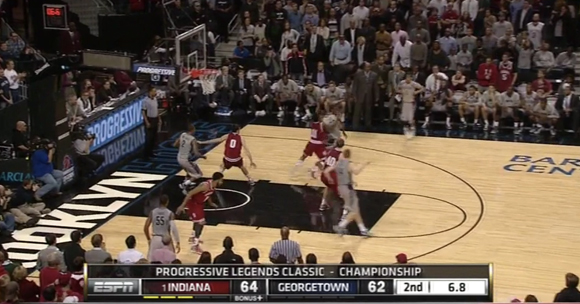 Ferrell does stay in front of Porter, but he uses his size and strength to muscle the ball in and tie the game: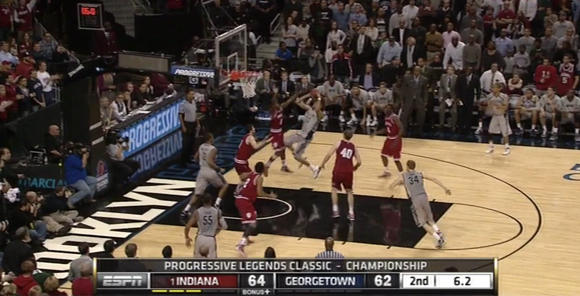 Video: